When attempting to take video of a match, it helps to turn the camera on before you start shooting.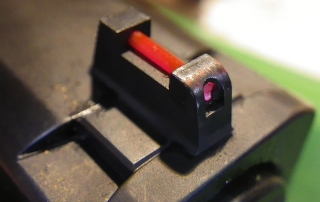 Because it might just come out broken. And no not that gun perverts.
Shooting a match today I stuck my M&P 9 Pro Series into a port stupidly and during recoil it hit the top edge of the port at least twice.
Well inspecting the gun this evening low and behold I broke the fiber optic tube on my front sight. The one I just fixed about two weeks ago. Looks like I will have to fix it again. Not a huge deal takes about 5 minutes to do, but I am running low on tube so I will probably have to order some soon.
Video is posted here.