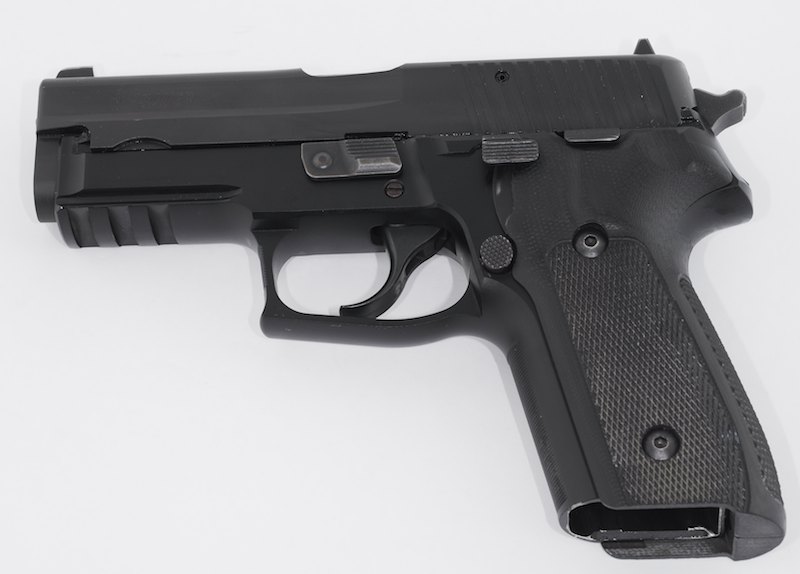 Well broke 10 cases this week end, logging officially (probably had a couple hundred unlogged rounds) 10,024 rounds through my P228R.
Starting on 03/25/2009, followed up with a total of 55 range trips where it was shot, including 13 training classes for 103 hours of training.
Not too much wear on the important parts, just a couple of chips missing on the bottom of the frame rails, with the same streaks from the 5k picture on the top of the rails. I did expect a bit more wear on the controls, my P226R SCT had much more wear at the same point in it's life.
Since I am following the parts replacement schedule I replace the recoil spring, roll pins, slide lock spring, and decocking lever spring. I also replaced the main spring since I run a reduced power main spring (18lbs).
I also mainly shoot two magazines that came with it for my range time. Not being cheap (I have over 20 P228/P229 9mm mags), just wanted to see where they will break, they are only cleaned when they malfunction, and dropped 50 or so times per a range trip. Those have been functioning 100% despite being EXTREMELY dirty.
Anyways this might be my last update on this gun for a while. Since it's my EDC I have to clean it after every range trip. Also since parts availability for the carbon steel slides is iffy I don't want to push it too much. So I've decided that my P229R 22 Classic, with it's Caliber X-change kit will be my weekly shooter.
I am still going to carry my P228R, and I will be shooting it once a month, but only once a month. My week to week shooting, and training will be done with the P229R.
I've been taking pictures, to track the wear, below are the links to the first two sets.
Photo Sets: